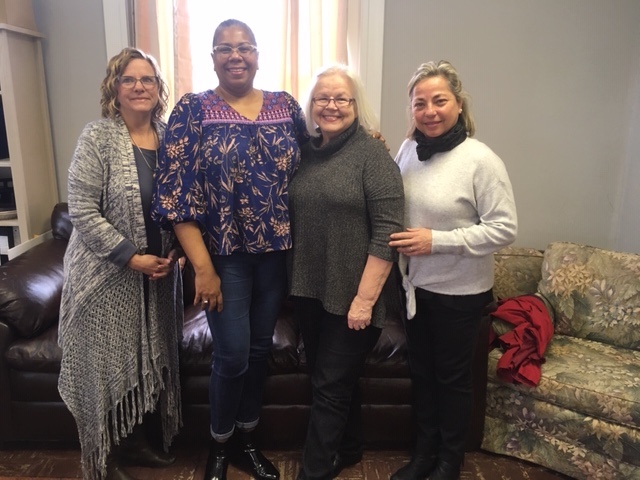 Over three years ago, after a training with Belmont United Methodist Church, the church made a commitment to strengthen the community of Southwood.  Over the past two years, several small listening projects were conducted, but the low level of trust among the residents made the process slow and it sadly yielded only modest advances.
Then, in the Spring of 2019, Embrace hosted a Neighbor Power Shift training for community level leaders from across the city.  During that training, Shanteny Jackson, the Community Health Worker from the Southwood Resource Center, voiced her willingness to take the lead in the development effort in Southwood.
Shanteny then connected Belmont and the listening team with Xiomara Vidal, a coworker who has been serving in Southwood for many years.  Xiomara combined her own knowledge of the community and the outcomes from the original listening projects to make a commitment to address the key issue that is keeping this community from thriving - a lack of social trust.  She chose to start by building relationships between middle school girls and their mothers, with a vision for this core team of residents to become a catalyst for community building throughout the neighborhood.  Learn more about Xiomara and her project here.
Embrace Communities is proud to grant Xiomara Vidal our first Great Neighbor Grant of 2020.  This grant will include $2,000 in financial support toward Xiomara's project plus $3,000 in training and coaching in the Empowered Communities Model.  We are so thankful for Xiomara's commitment to the Southwood community and for Belmont United Methodist Church's co-sponsoring of this grant.  Deb Mills will be capturing the Southwood story as it unfolds here and Patricia Carcaise-Edinboro will be supporting the project as an encourager to Xiomara. 
We will be bringing you regular updates as this project unfolds. Please keep Xiomara and her team in your thoughts and prayers as they seek to strengthen their community from the inside out!