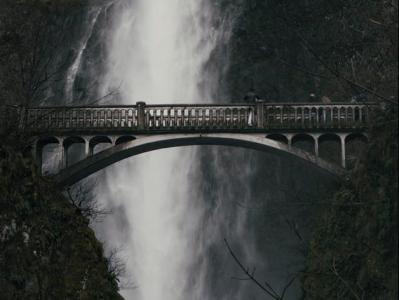 Has this ever happened to you? You come across a new way of doing something that resonates with you, and you want to make the change. Then, you take a training on it, or maybe, you read all the books and articles on it that you can find. The more you learn, the more excited you are about the impact it could have on your life and your work. Before you know it, you are ready, willing, and full of all this new knowledge of the "why" and the "what" to make the shift to this new way, and then…. you get stuck. You begin to realize that understanding underlying theory does not mean there is a clear path forward into implementation. You realize your unique "how" is the missing piece, and that piece is hard to find in a group training or in someone else's stories. So, you find yourself standing at the edge of "ready and willing" and staring across the chasm where your desired transformation lies. The more you look at the gap between where you are and where you want to be, you can feel your energy and excitement start to wane. You ask yourself, "What now?"
In Embrace Communities' ABCD trainings, the words, "I love the ABCD concepts, but how do I make this work in my context?" come up all the time. It is vital to first understand what Asset-Based Community Development is and why it is the best way to build and develop communities. But implementation is how you make ABCD real in your own community. This is why Embrace Communities focuses most of its attention on the coaching relationship as the strongest tool to ensure success for ABCD practitioners. We help our clients build the bridge between knowledge and practice. We help our clients write their own stories of success by taking their unique assets and using them as building blocks for their community development initiatives. And we do this by using a self-paced learning model that walks our clients through our Empowered Communities Framework, and we parallel this with coaching sessions where tools and strategies are built around the client's unique context. We then invite our clients to learn from one another through our connecting activities. 
A current coaching client, Father Bruce Wilson of Coastal Bend Neighborhood Empowerment, was in the exact spot described above before he met Wendy and began a coaching relationship. He says of his coaching experience: 
The coaching is what has made all the difference for me. I went through two, three different trainings and the theory made total sense. I wanted to do things, I wanted to use [ABCD] to work with people because I was a real believer.  I still am a believer, in that kind of empowerment model. I was just having to figure out the mechanics, the technology of it, and the coaching is where I was able to receive the guidance and the training to learn the technology of doing asset-based community development.
No one needs to walk their ABCD journey alone. In fact, we are all stronger when we are in relationship with others and receiving support. Because Embrace strongly believes our coaching relationships are a powerful resource for success, we strive to make our coaching sessions accessible and affordable to all. If you believe you could benefit from a coaching relationship, you can find a brief summary of our offerings below and additional information on our coaching webpage. 
Our Coaching Offerings
ABCD Readiness: An initial consultation to help assess organizational readiness and capacity for engaging in asset-based community development efforts.
Design and Implementation: Individual coaching of key congregational, non-profit, community, and governmental leaders who are the catalyst for community/school strengthening efforts.
Group Coaching: One or more group sessions to assist newly formed teams through learning their individual roles and formulating the overall vision and mission of the group.
Grassroots Organizations and ABCD Start-Ups: Embrace is passionate about supporting the entrepreneurial spirit of those implementing ABCD in new and bold ways. A limited number of grant-subsidized coaching packages are available that covers up to 50% of the cost of coaching sessions. For details, please visit our pricing page.