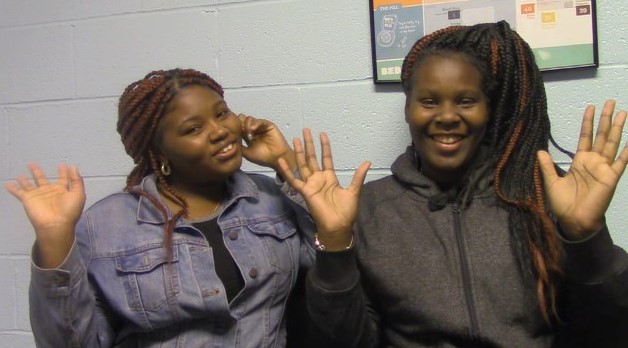 If you think your holidays were busy, wait until you hear about the actions of several young women in Hillside Court on the Southside of RVA. Meet Taliayah and Alonshay, youth apprentice-extraordinaires who always find time – between high school, sports, family, and being teenagers – to serve their community under the tutelage of Ms. Patrice Shelton, the Executive Director of the Hillside Court Partnership and a Community Health Worker for the Virginia Department of Health.
Not every great story is told from the beginning, but we are going to start there. Taliayah and Alonshay's community engagement journey began unexpectedly and through an unexpected platform – cheerleading. A few years back, a particularly persistent bout of drama created tension and distance between the members of their squad.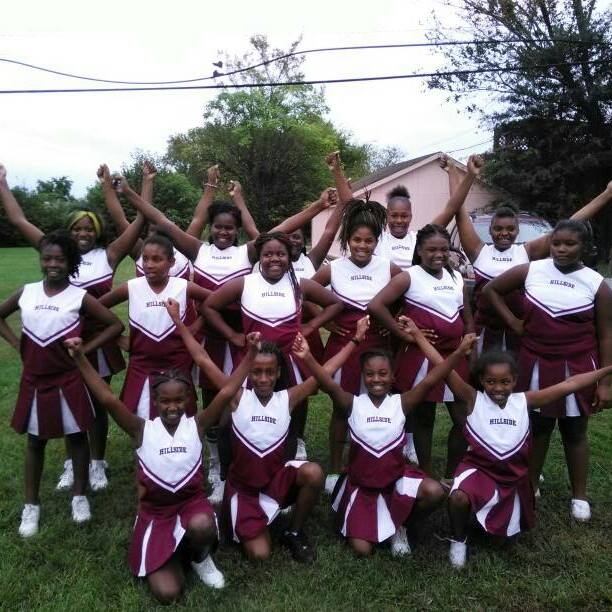 "Ms. Patrice suggested that we make a sister group to help us get back close, like family, and be a better leader to the younger people" Taliayah and Alonshay explained.
From this suggestion, the idea of "Sister Circle" was born. Taliayah and Alonshay began hosting weekly gatherings at the Resource Center to provide girls living in Hillside Court a space to discuss their problems, successes, or ideas and generally navigate the curvy road known as "growing up". Some of the latest topics include bullying, self-esteem, maturity and goal-setting at school and at home. For the two weeks leading up to Christmas, Taliayah and Alonshay devoted their Sister Circle sessions to planning a Secret Santa exchange as the highlight of their holiday party.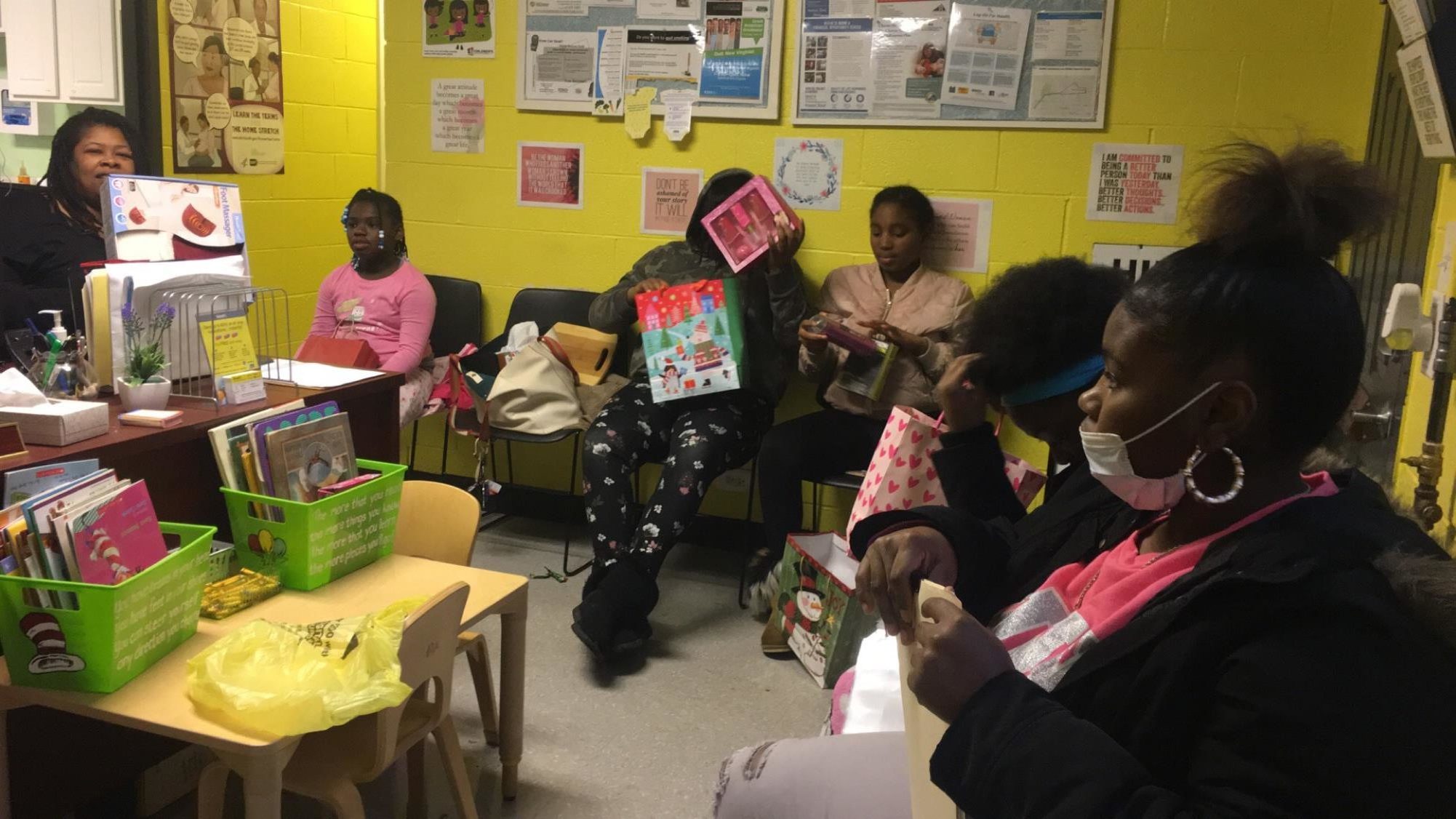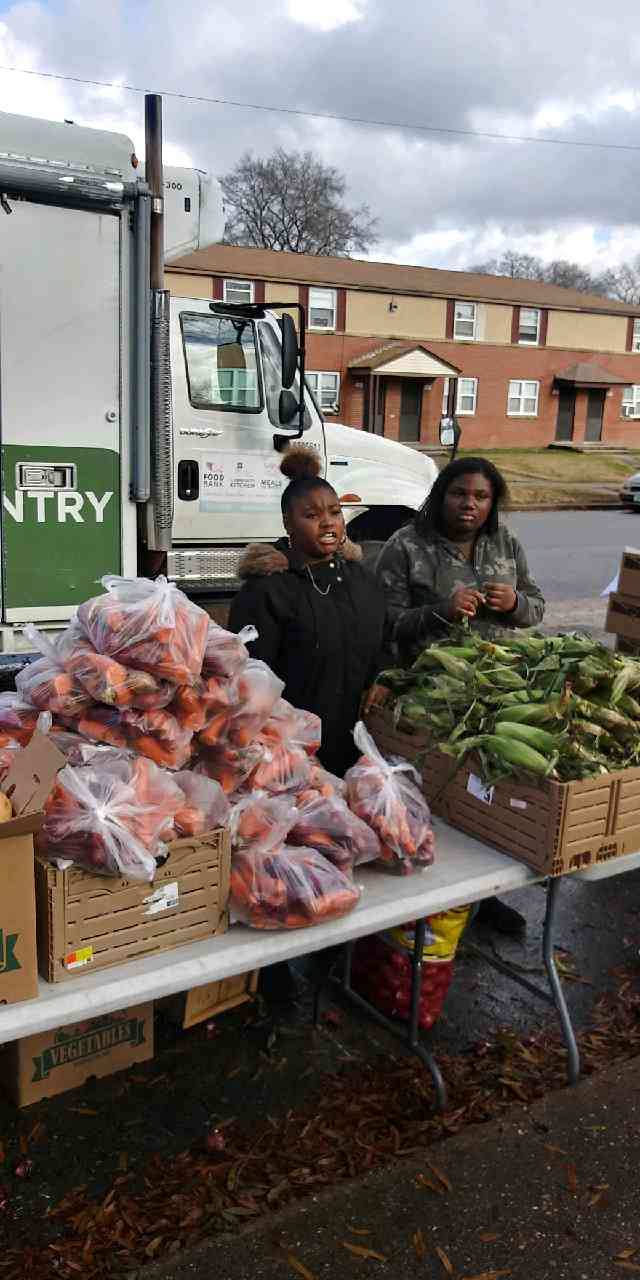 But these young ladies didn't stop there! They continued to set a positive example for their community by doubling-down during the holidays. Taliayah and Alonshay manned FeedMore's resident-run food pantry (an initiative facilitated by Embrace) and delivered bags of food to their neighbors. The leadership displayed by these young women has not gone unnoticed. During "Together We Can", our 2018 Annual Campaign, Embrace highlighted their impactful work as youth apprentices and they have even caught the ear of Mayor Stoney with a little help from Ms. Patrice. However, an extra special show of support came from a donor who allowed Ms. Patrice to define the best use of their funds. After consulting with Ms. Patrice, the donor supplied funding for Taliayah and Alonshay to decorate Hillside Court's Rec Center for Christmas, a bit of flair for the whole community to enjoy, and to give out gift cards during their holiday party.
Although Taliayah and Alonshay like planning Sister Circle and being leaders in their community, they shared that their ultimate dream would be "for the other youth to take our spot in the future, to become the leaders of Hillside." Isn't it amazing what can happen when we #letyouthlead? Please join us in celebrating the great example these young women are setting for youth across our city!
To learn more about our Empowered Youth Corps and youth apprenticeship opportunities, email heather@embracerichmond.org.
To learn more about the Hillside Court partnership, visit the Friends of Hillside Court Facebook page.