Body
We will use this image as our guiding metaphor for the CommUnity-Powered Framework.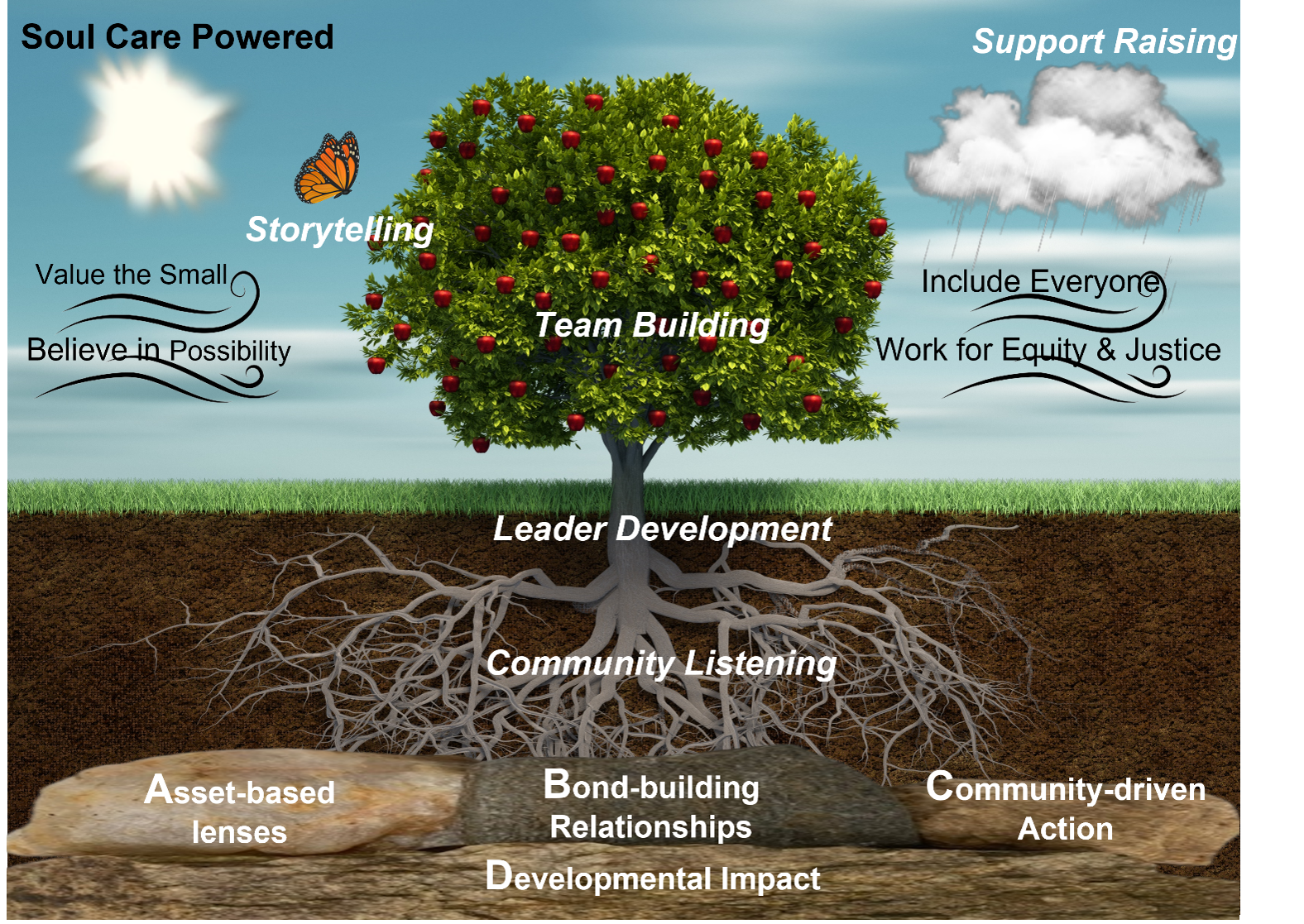 The CommUnity-powered Framework is built upon four bedrock principles:  Asset-based Lenses, Bond-building Relationships, Community-driven Action, and Development Impact. 
There are four core values that are like the air we breath – valuing the small, believing in possibility, including everyone and working for equity and justice. 
These bedrock principles and core values are expressed through five capacity building processes - community listening, team building, leader development, support raising, and storytelling.   Collectively, these processes make the commUNITY dreams visible and grow the capacity of the community to bring their dreams to life through community action. 
The energy that fuels the effort comes from soul-care practices.  These practices help leaders avoid falling victim to burn-out which plagues grassroots organizers across the globe. Soul-care practices help leaders remain true to the sound of the genuine in themselves and nurture the sound of the genuine in others.  
Together these principles, values, processes and practices form the CommUnity-powered Framework.