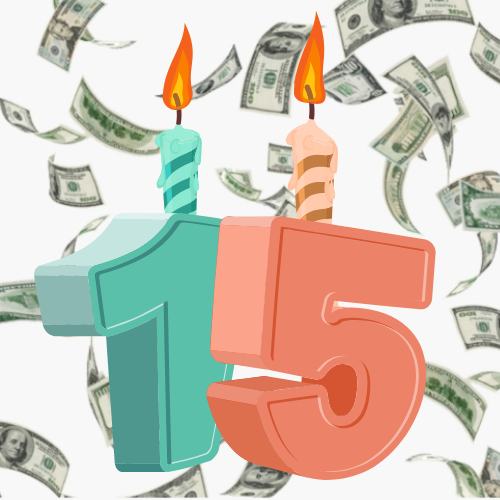 On March 30th, Embrace will officially turn 15 years old!  You gave us 15 Years, so to celebrate we are "Paying It Forward" with $15,000 in Great Neighbor grants.
In the very early days of Embrace, all we had was a dream.  We were so poor as an organization, we literally rationed toilet paper and there was no pandemic! 
Thankfully our toilet paper closet is now full and we want to celebrate by supporting small and under resourced community builders who are where we were just 15 years ago.
Embrace first experimented with Great Neighbor Grants in our work in Hillside Court. Through our Great Neighbor process, emerging community leaders were identified, participated in training in community building, and joined a neighborhood community strengthening team where they received ongoing coaching and support.  Those who successfully launched a community strengthening initiative were eligible for a micro-grant to support their community strengthening efforts.  
In our work in the Brookland Park community we took a different approach.  Instead of giving micro-grants to community members who were leading community strengthening efforts, we invested in a Community Advancement Coach from the community who then identified and supported community builders.
Both approaches were successful.  From 2009 through 2012, Hillside residents launched 11 resident-led initiatives (Family Strengthening Team, Care Teams, Cooking Team, Cheerleading Squad, Football Team, Clothing Closet, Mobile Food Pantry, Jobs Program, Youth Mentoring, Computer Lab, and Seniors Team).
From 2012 to 2017, the Brookland Park development effort resulted in a total of 11 citizen-driven initiatives (a Prayer Team, Peace and Justice Circle, Senior Team, Gardening Team, Oral History Project, Young Leaders Team, Events Team, Clean Sweep, Better Together Food Pantry, Jobs Program, and Block Clubs).
So to celebrate 15 amazing years, we will be giving away $15,000 to community builders who are either coordinating a neighborhood-level initiative or who are supporting other community builders in their neighborhood.  These gifts will include a combination of free training in the Empowered Communities Model, financial support for the community building projects, and ongoing coaching support.
To learn more about the kinds of community building efforts we are seeking to support, visit our website grants page.
If you would like to donate toward our Great Neighbor Grants program, you can make a contribution here.  
Please stay tuned to our Facebook page or website blog to meet our grant recipients and follow their community building journey!