2022 Year in Review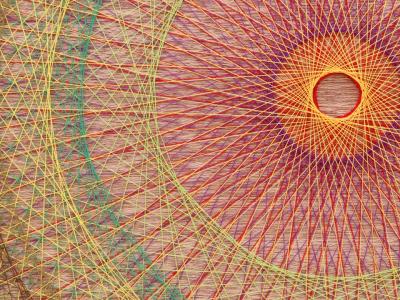 Over the past year Embrace has seen tremendous growth in the number of ABCD practitioners who are not only learning ABCD principles and practices through our learning opportunities but an increasing number who are finding on-going support they need to successfully implement an ABCD strategy in communities across the globe. 
Over the past year, our Empowered Communities Network (launched in 2021) has doubled in size from 10 to 20 members.  Most of our Network Members receive monthly coaching and continue their learning journey through an implementation focused community of practice in thier region.
Our collaboration with the ABCD Institute and ABCDI's extended network of practitioners also doubled in the past year. In addition to our Soul-Full Bridges Collective (launched summer of 2021) and our Rural Community of Practice (launched summer of 2021), embrace added two additional affinity-based communities of practice - the Story & Culture Community of Practice and the Faith-Full ABCD Workgroup which launched its own Faith-rooted ABCD Community of Practice. All of these groups are collaboratively facilitated, and the affinity-based groups are open to any ABCD practitioner across the globe free of charge.  
           Learning Cohorts and Training Events               150 participants
           Communities of Practice                                      60 participants
           Empowered Community Network Members        20 members
Winter 2022
Embrace's Board launched a season of discernment with a study of the book Impact Networks and a series of strategic planning sessions facilitated by Cheryl Groce-Wright. This strategic planning season culminated in a board retreat that has helped shape 2022 activities as Embrace has moved deeper into its convening and connecting roles both within our own Empowered Communities Network and at the macro level as we deepen our connections with the ABCD organizations across the globe.
Spring 2022
This was a season full of new training opportunities including the training of Centenary United Methodist and a collaborative Training with the ABCD Institute. In addition, we launched the Faith-Full ABCD workgroup in collaboration with the ABCD Institute.  This workgroup consists of seven institutional partners who are committed to applying ABCD through their various networks spanning the globe.
Summer 2022
This summer we revamped our ABCD 101 training strategy from one dependent on Embrace staff facilitation to a book study format that allows our Empowered Communities Network members to host thier own learning cohorts.  This will significantly increasing the training capacity of our Network. This investment of time in writing out our training materials has been a time-consuming process but one we are already seeing deliver a return on investment. 
In addition, we conducted a training workshop for the Episcopal Foundation's Pivot Program participants, a collaboration we hope to build on in coming years.
Fall 2022
This fall was a season of incredible growth as we continued our focus on training trainers using our enhanced training materials.  We completed our second annual  Network Sponsored Introductory Power Shift Training Series with three learning cohorts completing six facilitated sessions that covered Part I of the Power Shift core curriculum.  
Through these learning cohorts, we added 12 new members to our Empowered Communities Network bringing the total number of network members as of December 2022 to 20, doubling the number of ABCD practitioners who are receiving monthly individual coaching services in the second year of the Networks existence. You can learn more about our network members here.  
In addition, Wendy co-hosted two sessions as part of this year's ABCD Unconference which brings ABCD practitioners together from around the globe to learn from one another's work in their unique communities and contexts. The first session was co-hosted with members of the ABCDI Faith-Full ABCD workgroup. The second session was co-hosted by members of our Story & Culture Community of Practice.  It was a great opportunity to co-create learning opportunities with the extended network of ABCD enthusiast. 
In addition, we facilitated a workshop at the Virginia Community Health Worker Association conference. This event was delivered in collaboration with others from the Empower Communities Network who are engaged in ABCD in a Community Health Worker setting.
In summary, we have made a lot of new friends and have had an opportunity to learn about community building efforts in our own backyard and across the world. Many of these collaborative partnerships are new, the networks are still young, and we are seeing many more connecting opportunities emerging. We are so thankful for all these opportunities and look forward to making new friends and collaborating at an even deeper level in the new year.   
To learn more about these and other connecting opportunities here. 
If you would like to support Embrace, you can donate online here.